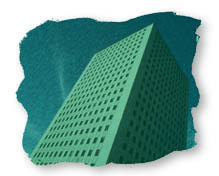 Commercial Appraisals
Offering Quality, Accuracy & Support

The quality of an appraisal can have a profound bearing on the outcome of your transaction. Choosing a firm who does not understand your needs will most likely result in an appraisal report of lower quality.

Credentials and objectivity are two key factors your appraisal firm should possess. Experience also plays a large role in the viability of your report. To ensure the quality and accurateness of your appraisal, Figg offers all this and more.

Understanding your needs has driven us to deliver reports of the highest quality.


Real Estate Developers - We know you depend on us for the accurateness of our conclusions and we take pride in providing you with the most exact reports available.

Attorneys - We understand your special need for the most supported analysis and gladly offer our services to help you accomplish your goals.

Lending Institutions, Government Agencies & Courts - You can count on us for an accurate, quality report and any support you may need.


"Thank you for your hard work and dedication to quality and service.
It really makes our lives a lot better!"
- Sarah Rogers, Irwin Union Bank & Trust

You can also receive:


electronic delivery of reports via email
report and slide show of photographs on CD (for larger projects)
convenient ordering via our Web site
follow-up consultation and updates (when needed)


We are standing ready to serve your appraisal needs for:

mortgage financing
real estate owned property
condemnations
tax appeal proceedings
investment counseling
potential sales and purchases
lease and rental analysis
allocations of purchase price
internal management decisions

Each of our commercial appraisers offers you extensive market knowledge, adherence to the Uniform Standards of Professional Appraisal Practice, and participation in continuing education to stay abreast of new regulations.

All of these factors might lead you to believe you would pay more. However, Figg Appraisals offers very reasonable rates. Feel free to contact our commercial division via email or telephone at 812-331-7700 for more details.


When quality and cost matter... Figg Appraisal delivers!

Figg Appraisal Group | 3323 S. Eden Drive, Bloomington, IN 47401
P: 812.331.7700 | F: 812.330.8000