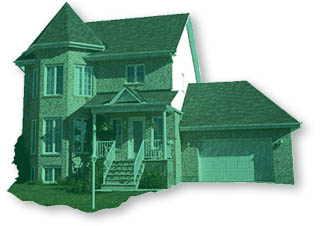 Choosing the right appraiser for your needs can often have a direct bearing on your immediate finances. That's precisely why you'll want to hire a company who has a long history in the area, many years of experience, and the knowledge to ensure accuracy.

Whether your situation involves:

your application for a mortgage or refinance loan
new construction of your home or rental property
estate planning to ensure financial security for your loved ones
proof of fair values for divorce settlements
marketing your property for sale
qualifying for FHA (state approved) financing
or getting extra cash through home equity loans...


Figg Appraisal offers the experience and quality you can count on.

For over 15 years, Figg Appraisal's team of experts has accurately evaluated thousands of properties including land, typical and custom-created homes, investment properties, and farms in Monroe, Owen, Lawrence, Greene, and Brown counties.

Each member of our residential appraisal team works within one primary region in order to offer you expert advice regarding the property values in your area. You receive the advantage of working with an appraiser who specializes in properties located in your county. This benefit in addition to general market knowledge, the adherence to the Uniform Standards of Professional Appraisal Practice, and the pursuit of continuing education all combine to provide you with the most professional, friendly, and accurate appraisal experience imaginable.

Contact us today. We'd be delighted to answer any questions you may have, or to arrange for an appointment.

Figg Appraisal Group | 3323 S. Eden Drive, Bloomington, IN 47401
P: 812.331.7700 | F: 812.330.8000