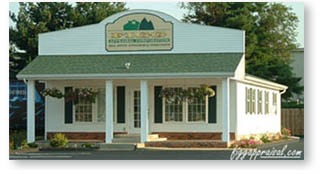 When Quality & Cost Matter
Thorough Appraisals - Quick Returns - Reasonable Rates

An accurate appraisal can make or break your transaction. That's why choosing an appraisal firm involves more than just looking in the phone book. Appraisals are usually performed for extremely important reasons such as:


determining an accurate cost for your real estate closing or refinancing
finding a fair value for your divorce settlement
assessing the maximum price for the sale of your home
defining progress to satisfy your lender's requirements for financing of construction
collecting data so you can appeal for tax relief
gathering figures for accurate planning of your estate
researching amounts for successful investment counseling
deciding appreciation and depreciation for internal management issues

Can you afford to receive inaccurate or questionable values
in any of these situations?

In order to effectively handle these serious matters, your appraisal firm should offer 4 elements of service: Quality, Cost, Thoroughness and Speed. Figg Appraisal offers all 4, along with the essential elements of customer service and cooperation.

Whether your need is commercial or residential, we would appreciate the opportunity to serve you. If you do not find the information you're seeking on this site, feel free to contact us for further details.

We understand the importance of your transaction and will deliver a quality appraisal with a quick turnaround time at a reasonable price.
Figg Appraisal Group | 3323 S. Eden Drive, Bloomington, IN 47401
P: 812.331.7700 | F: 812.330.8000