Understanding Appraisals

Figg Appraisal understands that the processes which are commonplace to us might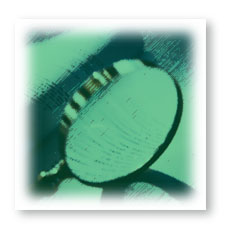 be a bit foreign to you. For additional information on appraisal procedures, terms, and tips please choose from the menu below.

The Appraisal Process
Why Ask For An Appraisal
Common Appraisal Terms
Tips For Homeowners

In its most basic form, the appraisal process has four elements including:

Site Visitation - The appraiser visits the property to make evaluations and gather information important in determining value in relation to the purpose of the appraisal. (Fair Market Value, Insurance Value, Tax Value, Value In Use, etc.)
Market Research - Research of your market area is done in order to find common values, and other properties in the area that are similar in style, structure, and price.
Report Compiled - A report with the appraiser's findings, analyses, recommendations, concerns (if any), and the value of the property is compiled.
Results Delivered - The report is delivered to you and/or your loan officer or other professional.

Why Ask For An Appraisal?

There is literally an endless list of reasons why an appraisal might be needed and/or wanted. A few of the most common include:

| | |
| --- | --- |
| | land development consultation |
| | |
| | |
| | |
| | revaluing of assets for insurance |
| | |
| contest high property taxes | |
For practically any purpose that requires a supported, accurate value of property, asking for an appraisal from a certified appraiser is the most beneficial route to take.

Appraisal Terms

Appraisal - An opinion of value given by a professional based upon current market conditions.

Fair Market Value - The mutually agreeable price buyers and sellers come to.

Tax Value - The appraised value of the land and the current replacement cost of improvements less statutory depreciation.

Insurance Value - The insurable value of the property is solely for the purpose of determining insurance coverage, and may not be representative of market value. It usually does not include the value of the land.

Value In Use - Discounted value of net funds to be obtained from a property. This amount is calculated by consideration of annual income plus the disposal value.

Value Conclusion - The final professional opinion as to the value of your property.

Tips For Homeowners

Purchase price does not always equal fair market value. Values change over time depending on several factors including age, location, and the economy. Asking for an appraisal is the only way to know with certainty what the selling price should be.

While house clutter (kids toys, dishes in sink, dirty floors) have no bearing on the value of the property, a well-presented home does market faster. Be sure your home is neat and clean when prospects arrive.

Decks, pools, and professional landscaping don't necessarily add value to your property. These fall under the heading of exterior functionality and, in some cases, can detract from the value of your property. A professional appraiser can give you guidance as to how these additions can affect the value of your home.

A few sure bets for increasing the value of your home include: kitchen improvements, adding a new bathroom, and installing a new central heating and air unit. "Cosmetic" improvements such as new carpet, wallpaper or paint normally do not increase the value of your home, but may aid in decreasing sales time.

Remember to keep improvements in line with the value of your house. "Over improving" can be a waste of money. A professional appraiser can offer advice as to which improvements will bring a good return on your investment.

Interior and exterior functionality of the house are important. These can include such things as the floor plan, number of bedrooms compared to other homes with similar values, the presence of first floor bedrooms in two story homes, location near railway tracks, or airports, etc. While it may be possible to change some of these aspects, others are permanent. A certified appraiser can help you evaluate how these factors may affect sales price and marketability.